Early Childhood
For ages 2-5 years
Research shows that the first five years of a child's life play a crucial role in their physical, cognitive, emotional, and social development. Our early childhood programs provide children a safe and nurturing environment where they can learn through play and exploration.
What are some early childhood classes?
Totally Twos – fun introduction to drop-off programs
Pee Wee Playtime – make crafts, sing songs, and play
Lunch & Play – play a variety of sports and group games
Budding Artist & Lunch Bunch – explore the world of art
NEW! Stay and Play Dance – free dance, movement, and motor skill development
Find Upcoming Early Childhood Classes
Instructors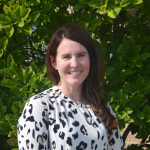 Ms. Danielle
Ms. Danielle teaches Parent & Tot Classes (like Little Rascals Romper Room) and Early Childhood Classes (like Budding Artists & Lunch Bunch). "I love working with younger kiddos," Ms. Danielle said. "They're so happy all the time and it's such a joy to watch them learn and develop." In her free time, Ms. Danielle plays sand volleyball, creates cool crafts, and enjoys reading.