Early Childhood
For ages 2-6 years
Research shows that the first five years of a child's life play a crucial role in their physical, cognitive, emotional, and social development. Our early childhood programs provide children a safe and nurturing environment where they can learn through play and exploration.
What are some early childhood classes?
Totally Twos – fun introduction to drop-off programs
Pee Wee Playtime – make crafts, sing songs, and play
Lunch & Play – play a variety of sports and group games
Budding Artist & Lunch Bunch – explore the world of art
Stay and Play Dance – free dance, movement, and motor skill development
Find Upcoming Early Childhood Classes
Instructors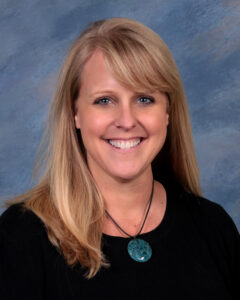 Ms. Robyn
"Since my first day in an Early Childhood Education classroom 17 years ago, I've known that it was what I was meant to do. It brings me great joy to prepare activities for children ages 1-6 which end with a smile or giggle," Ms. Robyn said. In her free time, Ms. Robyn enjoys reading, working on a variety of craft projects and spending time with her wonderful husband, two amazing children and great friends.