Faculty
The highest educational standards are expected from Expressions Dance Studio faculty members. They are lifelong learners who continue to educate themselves through certification programs, teacher-training schools, conferences, and other learning opportunities.
Biographies: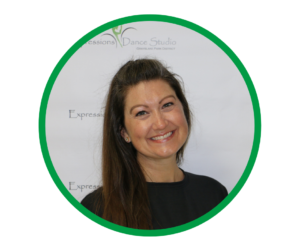 Meghan Reimers – Dance Director
Meghan received a Bachelors of Arts degree in Dance Movement Therapy/Psychology from Barat College. She is a former company member and guest artist of Judith Svalander Dance Theatre. Reimers has had many wonderful performing opportunities including the Jazz Dance World Congress in New York and Chicago and with the Prairie Spirits Dance Ensemble – one of the first American companies ever to perform at the Prague International Dance Festival in the Czech Republic. Meghan is currently the Assistant Director and choreographer for the Wauconda High School Theatre Department and is attending graduate school at Bradley University for her Masters Degree in Professional School Counseling. She lives in Volo with her husband Chad, daughters Lesleigh, Charlotte and Georgia and their golden retriever Saphira.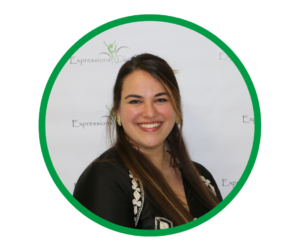 Anna Erdman
Anna studied locally at the Dance Academy of Antioch, as well as Talent Forum. She has had the opportunity to study under many famous choreographers and her performance credits include (but are not limited to) Dance Chicago, Carnival, Chicago Tap Theatre's Tidings of Tap and The American College Dance Festival Association. Miss Anna was a member of Footprints Tap Ensemble and performed throughout Chicagoland with them. She also had the privilege of dancing with Framework Dance Chicago during their final season in 2013-2014. Miss Anna is currently attending the College of Lake County studying to become a Sports Medicine Physician with a minor in dance. Anna is very excited to join our dance family and be able to pass on her passion to her students.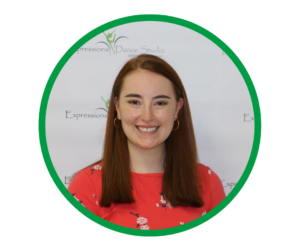 Jenny Barreca
Jenny Barreca is a dance educator and choreographer based in northern Illinois. She earned her MFA in dance at the University of Wisconsin-Milwaukee and graduated magna cum laude from Grand Valley State University in 2018 with a BA in dance and a minor in general business. Her graduate research investigated how dancers with chronic pain conditions are navigating their careers in the dance field. During her time at Grand Valley, she received the "Upper Division Dance Scholarship", and her work "comPULSE" was selected by faculty to perform in the GVSU Spring Dance Concert in 2018. Jenny teaches ballet as an adjunct faculty member at Carthage College, and she currently works for several dance studios and park district dance programs throughout northern Illinois. As a choreographer, Jenny has been invited to create work for Carthage College, the College of Lake County, Trifecta Dance Collective, and the Grayslake Central High School Orchesis Dance Company. Her dance on camera work "Uplifted" was presented at the 2020 Trifecta Dance Film Screening in Chicago. Jenny is thrilled to be teaching at the Grayslake Park District where she began her dance education at the age of three.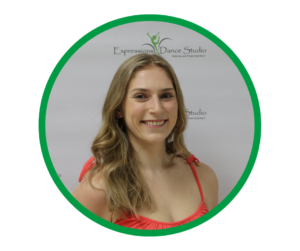 Alexia Van Skyock
Alexia has pursued dance since the age of six. From growing up in the studio realm (Jenny's Dance Centre in Green Oaks, IL) to receiving her Associate of Arts from the College of Lake County to finally her Bachelor of Arts in Dance from the University of Illinois at Urbana-Champaign, Alexia studied genres including modern, jazz, hip hop, improvisation and collaboration, ballet, and Umfundalai. Alexia has evolved this passion into her love of teaching, and enjoys sharing her excitement for movement in both dance and fitness environments.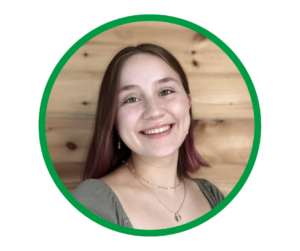 Cate Storlie
Cate danced with the Menagerie Dance Program in Wauconda, Illinois for 14 years. Through Menagerie, she also began assisting her dance teachers with young classes when she was in middle school, and continued until her senior year of high school. She is currently pursuing a Bachelor's degree in Elementary Education with a minor in dance starting at McHenry County College to transfer to the University of Wisconsin-Whitewater. Cate has experience in almost every style of dance, and has a focused understanding of those styles. She is passionate about giving her students a quality education, and is thrilled to be a part of the Expressions Dance Studio. She hopes her students are ready to work hard and have fun!