Faculty
Staff Qualifications
The I Love Learning Preschool faculty members average 10+ years experience! Educational backgrounds include Masters Degrees, Bachelors Degrees, Associates Degrees and Early Childhood Degrees. Teachers obtain 10 hours of continuing education credits each year, and all are CPR/First Aid/AED certified. Our teachers are dedicated to seeking professional development opportunities that enhance the preschool classroom.
Staff Bios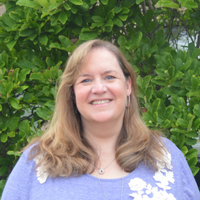 Laurie Anderson
Teaches 3 Year Old Classes
I've been teaching preschool since 2012 and have been with Grayslake Park District I Love Learning Preschool since 2015. I have worked in the education field for over 10 years. My husband and I have four children. We love spending time as a family, which often involves heading to one of their sporting events. It is wonderful for me to see children feel successful wherever they are, be it on the soccer field or in the classroom!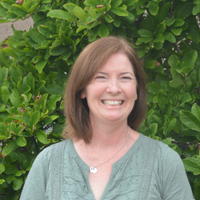 Annie Caliendo
Teaches 3 Year Old Classes and Young 3s Classes
I've been lucky to teach the Young 3s class with Miss Nicole for the last 8 years, and this will be our second year teaching the 3's MWF afternoon class together. My husband Rob and I moved to Grayslake in 1996 and raised our daughters Hope and Zoe here in this wonderful community. They are both graduates of the I Love Learning Preschool program! I love to garden, hike, and take cross country car trips with my family.

Kathy Guerrieri
Teaches 4 Year Old Classes at the Recreation Center and Pre-K Enrichment
I teach the Monday/Wednesday/Friday 4 Year Old classes at the Recreation Center. I also teach the 4 Year Old Enrichment class on Tuesday & Thursday. I have been part of I Love Learning Preschool since 2009. I have two daughters, Kailee & Madison, who keep my husband Tony and I very busy. We spend a good part of our time at their sporting events, our favorite being basketball. I am also huge Chicago Cubs fan. I even named my dog Wrigley! My family has lived in Grayslake since 2003 and we love being part of such a great community.


Nicole Krebs
Teaches 3 Year Old Classes and Young 3s Classes
I teach the Young 3s class and 3 Year Old afternoon classes. I've been with the Grayslake Park District since 2003. I have three children who all went through the Grayslake Park District's I Love Learning Preschool program. My husband and I met at Northern Illinois University in 1990, and moved to Grayslake in 1994 where we've lived ever since. I love to read, relax and spend time with my family and friends.

Jen Lerman
Teaches 3 Year Old Classes
My husband and I have lived in Grayslake for 16 years and enjoy being apart of this wonderful community. We have 3 children and 2 dogs! We enjoy spending a large portion of our time at Grayslake North High School band events and travel baseball. For over 27 years, I have worked with children from ages 2 to 10 years old. My favorite pastimes are being with my family and friends. I enjoy being outside, walking, gardening and reading.

Shannon Rowe
Teaches 4 Year Old Classes at Jones Island Building
I am excited to join the I Love Learning Preschool team at the Grayslake Park District.  I have over 10 years of experience teaching preschool and enrichment programs as well as preschool summer camp director experience. I live in Grayslake with my husband Todd and we have two children, Henry and Violet. I enjoy running, raising chickens and painting in my spare time. I have a love for teaching and creativity and am thrilled to share it with the children!
Renee Silver-McGraw
Teaches 4 Year Old Classes at Jones Island Building
I have taught the Young 3s class, the 3 Year Old and the 4 Year Old programs for the Grayslake Park District since moving to Grayslake from Naperville in 2004 with my husband and son. I previously taught preschool for the Naperville Park District. I teach the 4 year old classes at Jones Island. As a family, we enjoy watching our son play Lacrosse as well as traveling and family get-togethers with our large extended family. I enjoy being a member of our neighborhood book club. I also enjoy gardening, baking and being an active member of our great community.

Lorraine Wyzgala (Mrs. W)
Teaches Pre-K Enrichment
I have had the pleasure of teaching 3-year-old, 4-year-old, and Pre-K Enrichment classes since joining I Love Learning Preschool in 2006. I have 25+ years experience teaching preschool and art appreciation classes and have enjoyed every minute of it! I live in McHenry with my husband and we have two daughters, Rachel and Carla, two grandchildren, and a cat named Mea. I enjoy teaching, photography, spending time with my family and absolutely love being a Nonni to Maple and Haddon.

Substitute Teachers
Amy Netz
I've been with the park district since 2005. I have a bachelor's degree from Ball State University with an emphasis in early childhood development. My husband and I moved to Illinois in 1992, and have lived in Grayslake since 1999. I have two boys, Trevor and Nicholas. I also have a Chihuahua named Monty. In my spare time I enjoy watching my son in marching band at Rams football games. I also attend basketball games, Boy Scout events and tennis matches for my boys. I am a parent volunteer at my children's schools and I'm involved in the parent resource group. I'm a member of Alpha Sigma Alpha Alumni Chapter City North & Tri Kappa. I enjoy hanging out with my family, friends, gardening, cooking, traveling and working out.

Jess Wisniewski
My husband Ralph and I moved to Grayslake in 2009 and quickly expanded our family with three magnificent children. All of my children graduated from the I Love Learning Preschool Program! In my free time, I enjoy going on new adventures with the family, art, singing, reading, photography, and comedy. I truly love interacting and teaching children. It fills me with great joy to watch them grow. I'm very happy to be working along with this exceptional team of teachers!