Youth Sports
Leagues
The Grayslake Park District offers a variety of recreational, in-house, and travel sports leagues throughout the year.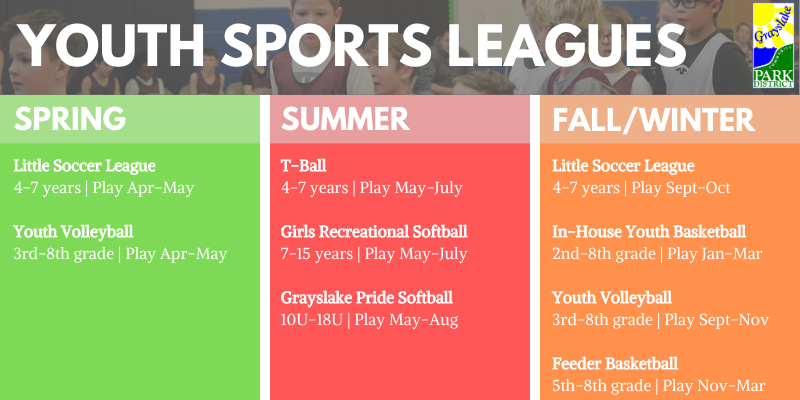 Classes
If you're looking for youth sports classes, we have those too! Types of sports classes include: Baseball, Basketball, Flag Football, Floor Hockey, Golf, Gymnastics, Martial Arts, Nerf Tag, Soccer, Softball, T-Ball, Tennis, Ultimate Frisbee, Volleyball and more!
Find Youth Sports Leagues and Classes in the Program Guide
Affiliate Organizations
Wondering why the Park District doesn't offer more youth leagues? Well, that's because we have amazing affiliate organizations that offer a variety of youth sports. Learn more about Youth Affiliates.