Youth Sports
Leagues
The Grayslake Park District offers a variety of recreational, in-house, and travel sports leagues throughout the year.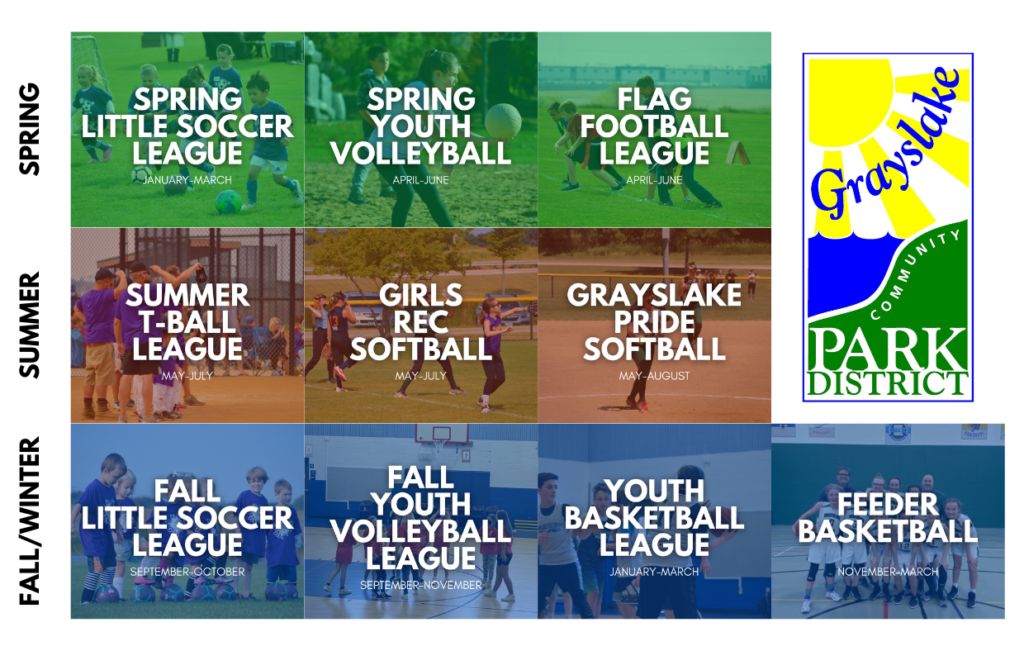 Programs
If you're looking for youth sports programs, we have those too! Types of sports programs include: Baseball, Basketball, Flag Football, Floor Hockey, Golf, Gymnastics, Martial Arts, Nerf Tag, Soccer, Softball, T-Ball, Tennis, Ultimate Frisbee, Volleyball and much, much more!
Coaches
The Grayslake Park District is always looking for volunteer coaches for some of our Youth Athletics leagues. If you are interested in becoming a volunteer coach, please download our Volunteer Coach Sign Up Form
Affiliate Organizations
Wondering why the Park District doesn't offer more youth leagues? Well, that's because we have amazing affiliate organizations that offer a variety of youth sports. Learn more about Youth Affiliates.