Parent & Tot
For ages 8 months-5 years
Parent & Tot classes are entertaining and enriching programs designed to help introduce you and your little one to new ideas, topics, and friends
Types of Parent & Tot classes:
Art classes
Little Rascals Romper Room – structured activities and unstructured playtime
Music classes
One day specialty classes, like Olaf's Winter Fun and Teddy Bear Picnic
Sports and athletic classes, like Parent & Tot Soccer and Pee Wee Basketball
Register for Parent & Tot Classes
Instructors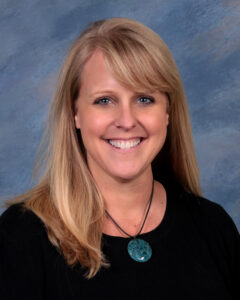 Ms. Robyn "Since my first day in an Early Childhood Education classroom 17 years ago, I've known that it was what I was meant to do. It brings me great joy to prepare activities for children ages 1-6 which end with a smile or giggle," Ms. Robyn said. In her free time, Ms. Robyn enjoys reading, working on a variety of craft projects and spending time with her wonderful husband, two amazing children and great friends.
Tot Open Gym
For children walking through 6 years with adult
The Grayslake Park District provides all you need to have fun with your little one in the Rec Center Gym! Tot Open Gym is a great way for toddlers to expel energy during the cooler months (November through April).